Parttime productiemedewerker
Introduction
Sluit je aan bij ODV Rubber en Kunststoffen een enthousiast en gedreven team. Onze klanten variëren van vaklieden tot multinationals, die wij voorzien van verschillende producten van rubber of kunststof. Deze producten zijn vaak klantspecifiek en daar is maatwerk voor nodig. Maatwerk en een snelle levering zijn onze sterke punten. Door de groei van de afgelopen periode zijn wij op zoek naar collega's.
Description
Samen met twee andere collega's zorg je dat alle Regupol artikelen op tijd geproduceerd worden. Je verwerkt rubberproducten, door deze op maat te snijden, dit doe je met behulp van machines. Voordat je deze zelfstandig gebruikt, krijg je intern training en uitleg. Daarnaast help je pallets opbouwen en bereid je materiaal voor zodat dit goed verder verwerkt en verzonden kan worden.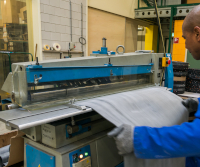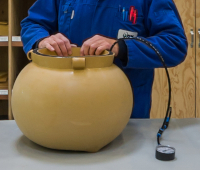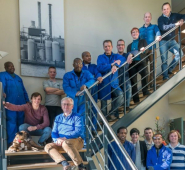 Job Requirements
Harde werker
Zelfstandig en goede teamplayer
Drive om te leren
Geen opleiding vereist
Offer
Naast een plek in een collegiaal team bieden wij het volgende:
Flexibiliteit in uren (ideale bijbaan);
Goede beloning.
About location
ODV is a rubber and plastics manufractor, high quality and flexiblity are very important. Location Zaandan is the base were all products are required, produced and most of them are custom-made. We ships throughout Europe and are established in 1994. Quality and safety are important standards in our culture.
Voor meer informatie neem contact op met Arne mail naar werk@odv.nl of bel naar 075-6175950
Apply now
Please complete the fields below, the fields marked with * are at least required for processing your application.